<![if !vml]>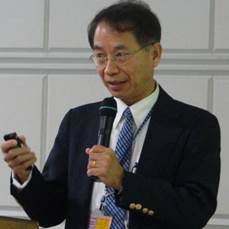 <![endif]>
Pegasus Professor
Phone: (407) 823-4763
Fax: (407) 823-6880
Email: swu@ucf.edu
College of Optics & Photonics,
4304 Scorpius St. Building #53
Orlando, Florida 32816-2700
<![if !vml]>

<![endif]>  Haiwei received 2018 ILCS Glenn Brown Prize. (2018/06)
<![if !vml]>

<![endif]>  Guanjun and Rachel received 2018 SPIE Optics and Photonics Education Scholarship. (2018/05)
<![if !vml]>

<![endif]> Rachel won CREOL Industrial Affiliates Program Best Poster Award. (2018/04)
<![if !vml]>

<![endif]> Rachel won DOE Solid State Lighting R&D Workshop Best Student Poster award. (2018/04)
<![if !supportLists]>§ <![endif]>Haiwei passed his doctoral dissertation defense. (2017/10)
<![if !supportLists]>§ <![endif]>Ruidong passed his doctoral dissertation defense. (2017/10)
<![if !supportLists]>§ <![endif]>Haiwei received 2017 IEEE graduate student fellowship award (2017/06)
<![if !supportLists]>§ <![endif]>OSA made a News Release about our Optica paper. (2017/06)
<![if !supportLists]>§ <![endif]>Our alumni Prof. Yi-Pai Huang received SID Peter Brody Prize. (2017/04)
<![if !supportLists]>§ <![endif]>Maple passed her doctoral dissertation defense. (2017/04)
<![if !supportLists]>§ <![endif]>Our paper was elected as 2016 JSID Outstanding Student Paper of the Year award. (2017/03)
<![if !supportLists]>§ <![endif]>Maple received Chinese Government Scholarship for Outstanding Oversea Students award. (2017/03)
<![if !supportLists]>§ <![endif]>OSA made a  News Release about our Optical Material Express paper. (2017/02)
Biography
Dr. Shin-Tson Wu is a Pegasus professor at CREOL, The College of Optics and Photonics. Prior to joining UCF in 2001, he was with Hughes Research Laboratories (Malibu, California) where the first laser and first liquid-crystal-on-silicon were invented. He received his Ph.D. in Physics from University of Southern California (Los Angeles) and BS in Physics from National Taiwan University (Taipei). His research interests at UCF focus on: 1) Advanced displays including quantum-dot LCDs, mini-LEDs, micro-LEDs, OLEDs, augmented reality, and virtual reality, 2) Adaptive lenses for optical imaging and light field displays, and 3) Adaptive optics for wavefront correction and laser beam control.
Dr. Wu is a recipient of OSA Esther Hoffman Beller Medal (2014), SID Slottow-Owaki Prize (2011), OSA Joseph Fraunhofer Award (2010), SPIE G. G. Stokes Award (2008), and SID Jan Rajchman Prize (2008). He has co-authored 7 books, 540 journal papers and 260 conference papers, and 88 U.S. patents. His publications has accumulated over 28,500 Google citations, with an h-index of 83.
Dr. Wu is a Charter Fellow of the National Academy of Inventors (2012) and one of the first six inductees (including Thomas Edison) to the Florida Inventors Hall of Fame (2014). He is a Fellow of the IEEE, OSA, SID and SPIE, and an honorary professor of Nanjing University (2013) and National Chiao Tung University (2017). He was the founding Editor-In-Chief of IEEE/OSA Journal of Display Technology, OSA Publications Council Chair and OSA Board of Directors. Presently, he is serving as SID Honors and Awards Committee chair.
<![if !vml]>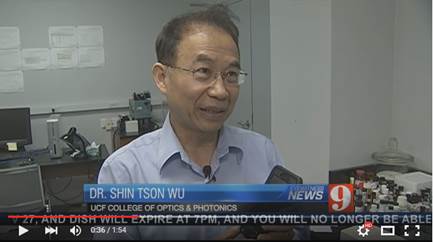 <![endif]>
<![if !vml]>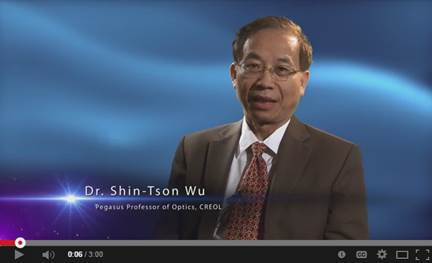 <![endif]>
Useful Links: CREOL Faculty    SID UCF Student Branch
<![if !supportMisalignedColumns]>